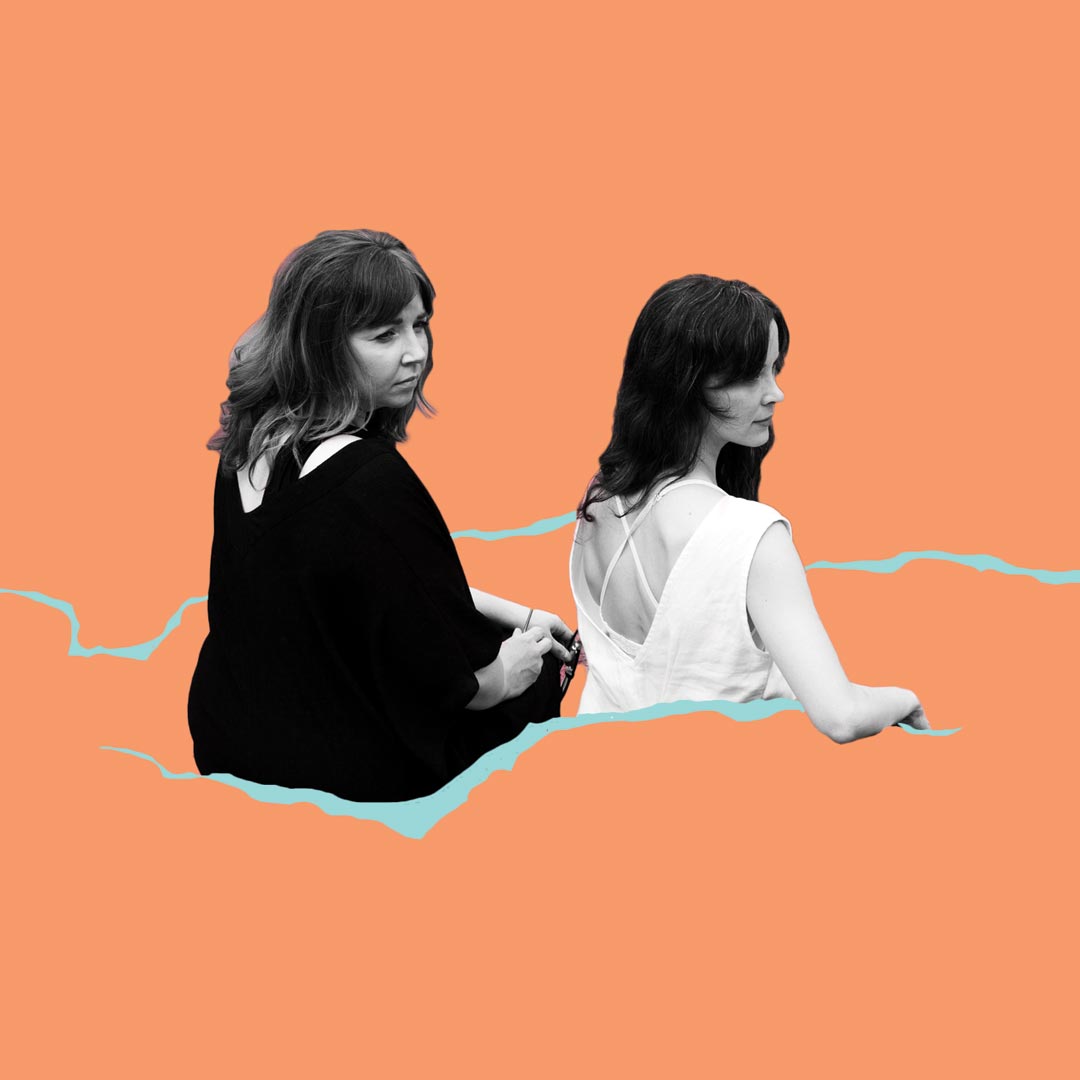 E/D
ANIMUS
Inspired by Ingmar Bergman's 1966 psychological film, PERSONA, ANIMUS uses performance, multi-media projection, and live video captured onstage to explore the merging identities of two modern women, one who speaks and one who doesn't, who compare hands and "get all mixed up in one another." Focusing on themes of identity, shame and voyeurism, ANIMUS explores not only personal identity, but also online personas, blurring what is real and what is fake.
ANIMUS is created and performed by Emily Michaels King and Debra Berger of E/D and Amber Johnson of DangerVision Productions.
Additional Information:
ANIMUS is presented as part of the Ingmar Bergman Jubilee. The year 2018 marks 100 years since the birth of Ingmar Bergman: world-famous filmmaker, legendary theatre director and exceptional writer. The Jubilee, starting in Autumn 2017 and continuing throughout 2018, has taken place over the entire world, with theatrical performances, exhibitions, documentaries, film retrospectives, book releases and festivals.

About the artists:
E/D
A collaboration between Emily Michaels King and Debra Berger that creates provocative and visually stunning performance centered on the female experience. Entering their sixth year of artistic partnership, their work is abstract, nostalgic, and sensory; combining unconventional storytelling with a strong focus on design. E/D is by women for everyone.
Amber Johnson of DangerVision Productions
DangerVision Productions is an award winning film and video production boutique specializing in engaging and groundbreaking media productions.
Show length: 90 minutes, no intermission.

Recommended for ages 13+
Ticket Policy:
All seats are General Admission. We do not guarantee seating after a performance begins. Late seating may or may not be permitted at the discretion of the production team. Late arrivals may forfeit their ticket in the event of a sold out performance. No returns or refunds will be issued, however some tickets may be exchanged for a future performance at the discretion of the box office. In the case of bad weather, notify the box office as soon as possible and not later than the follow day to make arrangements for an alternate performance.
Date and Time
Fri, Dec 14, 2018 7:30 PM
Sat, Dec 15, 2018 2:00 PM
Sat, Dec 15, 2018 7:30 PM
Sun, Dec 16, 2018 2:00 PM
Post-show talkback
Mon, Dec 17, 2018 7:30 PM - Pay What You Can
Industry Night and post-show talkback
Wed, Dec 19, 2018 7:30 PM - Pay What You Can
Thu, Dec 20, 2018 7:30 PM
Post-show talkback
Fri, Dec 21, 2018 7:30 PM
Post-show talkback
Sat, Dec 22, 2018 2:00 PM - Pay What You Can
Sat, Dec 22, 2018 7:30 PM