Ensō Daiko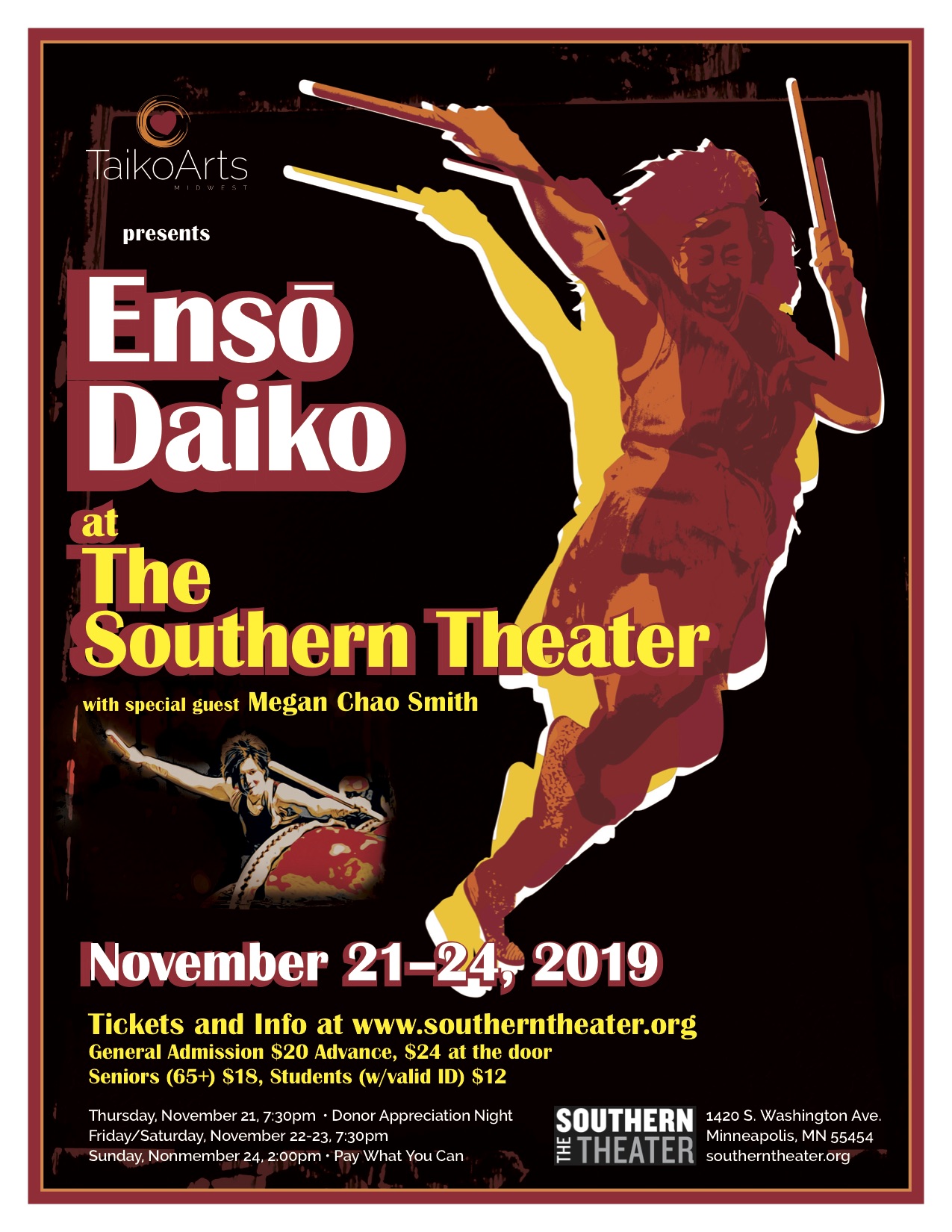 TaikoArts Midwest
Ensō Daiko
Join Ensō Daiko and special guest, Megan Chao Smith, for a performance to get your blood pumping and your feet stomping. This year we will premiere several new compositions, as well as unveil our new Gekko drum from Asano Taiko. Don't miss it!
Opening Night, Thursday Nov 21, is TAM Donor Appreciation Night!
Saturday, Nov 23rd is an ASL Interpreted show!
What is taiko?
Taiko is the Japanese word for drum and refers to the modern style of playing these drums. It is heart-pounding, high-energy, and high-impact: A dynamic combination of music, dance, culture, and athleticism.
Recommended for ALL ages
Show Run Time: 2 hours with intermission
Performances:
Tickets for this show are not yet available
Date and Time
Thu, Nov 21, 2019 7:30 PM - The Southern Ticketing
General Admission
Fri, Nov 22, 2019 7:30 PM - The Southern Ticketing
General Admission
Sat, Nov 23, 2019 7:30 PM - The Southern Ticketing
General Admission
Sun, Nov 24, 2019 2:00 PM - Pay What You Can
General Admission
Mon, Nov 25, 2019 7:30 PM
Fake sales should go for Nov 24th