Good Night at The Southern- September 9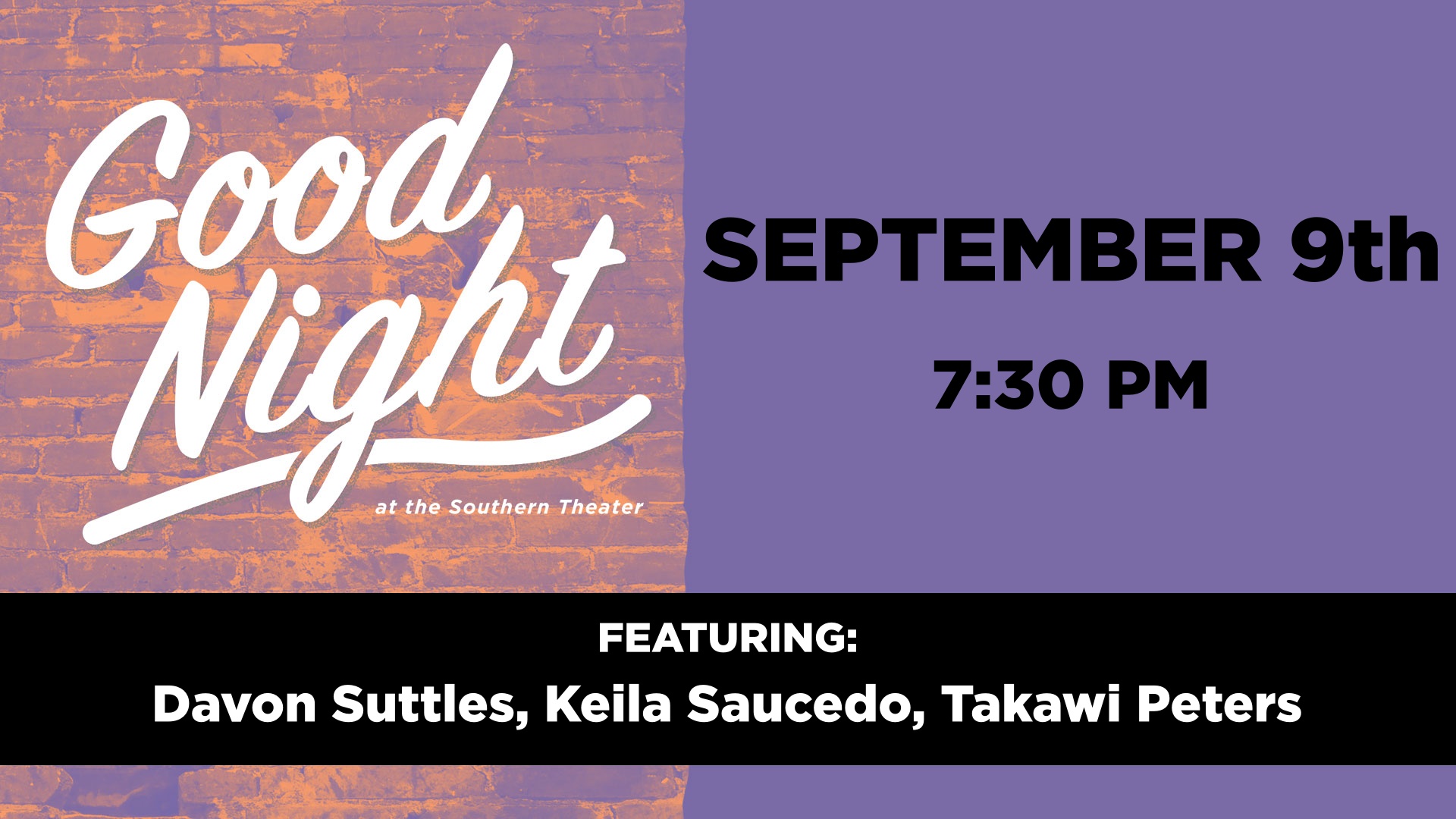 The Southern Theater
Good Night at The Southern- September 9
Good Night at The Southern features local artists sharing new ideas, works in progress and previews of upcoming performances.

September 9 Features: Davon Suttles, Keila Anali Saucedo, and Takawi Audam Peters

Davon Suttles is presenting MELANIZED, a multimedia tap dance production looking at the strength it takes to live as a person of color. Cast includes Davon Suttles as producer, choreographer, and dancer, Noah Parker Brewington and Nina Maxwell as dancers, Kennadi Hurst, Keston Wright, and Mackinnley Moren Jacobs as singers.

Keila Anali Saucedo is presenting their play Brujería for Beginners, which explores what it might mean to reimagine Mexican people as complex, magical, and in touch with the realities of their spirituality. Brujería for Beginners premiered last May at the Phoenix Theater. The play was produced as a part of the 20% Theatre Company Twin Cities Q-Stage program with generous support from the community.

Takawi Audam Peters is showing Redefining Success, a mini documentary that highlights a single narrative from a NextGen American striving to self-define success despite familial and cultural expectations as a second generation American with Guyanese (Afro-Indo-Chinese) ancestry.
Tickets are sold online or at the door and are Pay What You Can.
Starting at 6:30, you can join us at the bar for a local beer, glass of wine, pop, or a snack!
Performances:
Date and Time
Mon, Sep 9, 2019 7:30 PM - Pay What You Can
General Admission