Interlace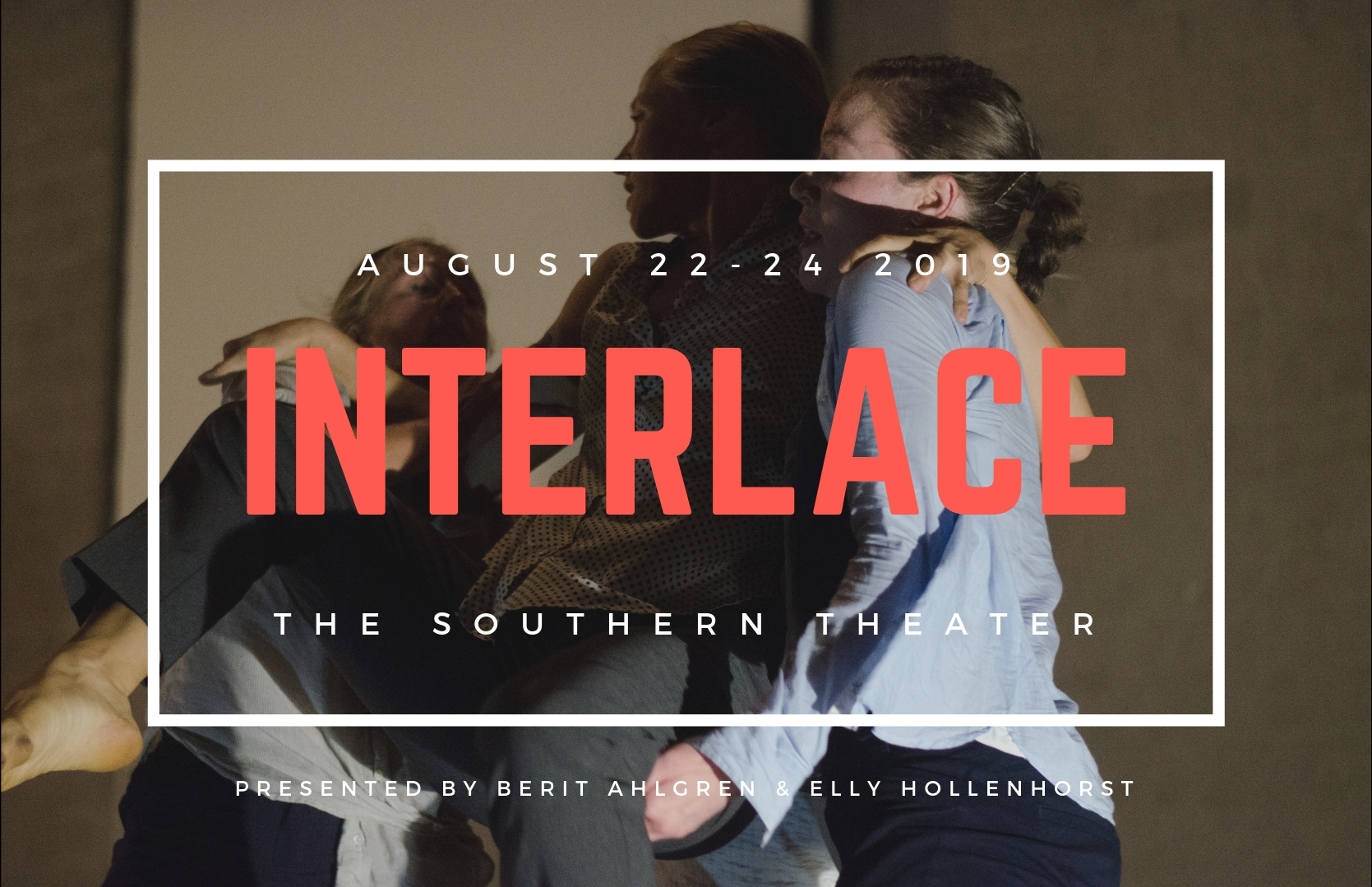 Berit Ahlgren and Elly Hollenhorst
Interlace
Interlace is a program of two contemporary dance works performed by casts of all women. The pieces lay the foundation for a space of sharing, healing and community by exploring the unique and collective experiences of women through their journeys, embodied through dance.
When We Met Under the Juniper Tree is a compilation of women's stories twisting together to explore themes of abrupt change, group dynamics, regeneration, and women's innate connection to the earth.

 Told through contemporary dance, physically invest in their individual power of personal story.


At least, At Last is a contemporary dance born out of many discussions with many woman around many examples of gender-based violence. While unique in each experience shared, a collective strength is developed from individual feelings of injustice and inferiority, all the while seeking hope and forgiveness.
Performers: Natalie Gorg, Elena Hollenhorst, Laura Osterhaus, Mirabai Miller, Berit Ahlgren, Elayna Waxse, Kelli Miles, Juliana Johnson, Mirabai Miller, Berit Ahlgren, Elena Hollenhorst
Run Time: 95 minutes, including intermission
Performances:
Date and Time
Thu, Aug 22, 2019 7:30 PM - The Southern Ticketing
General Admission
Fri, Aug 23, 2019 7:30 PM - The Southern Ticketing
General Admission
Sat, Aug 24, 2019 2:00 PM - Pay What You Can
General Admission
Sat, Aug 24, 2019 7:30 PM - The Southern Ticketing
General Admission