POSTPONED: place/settings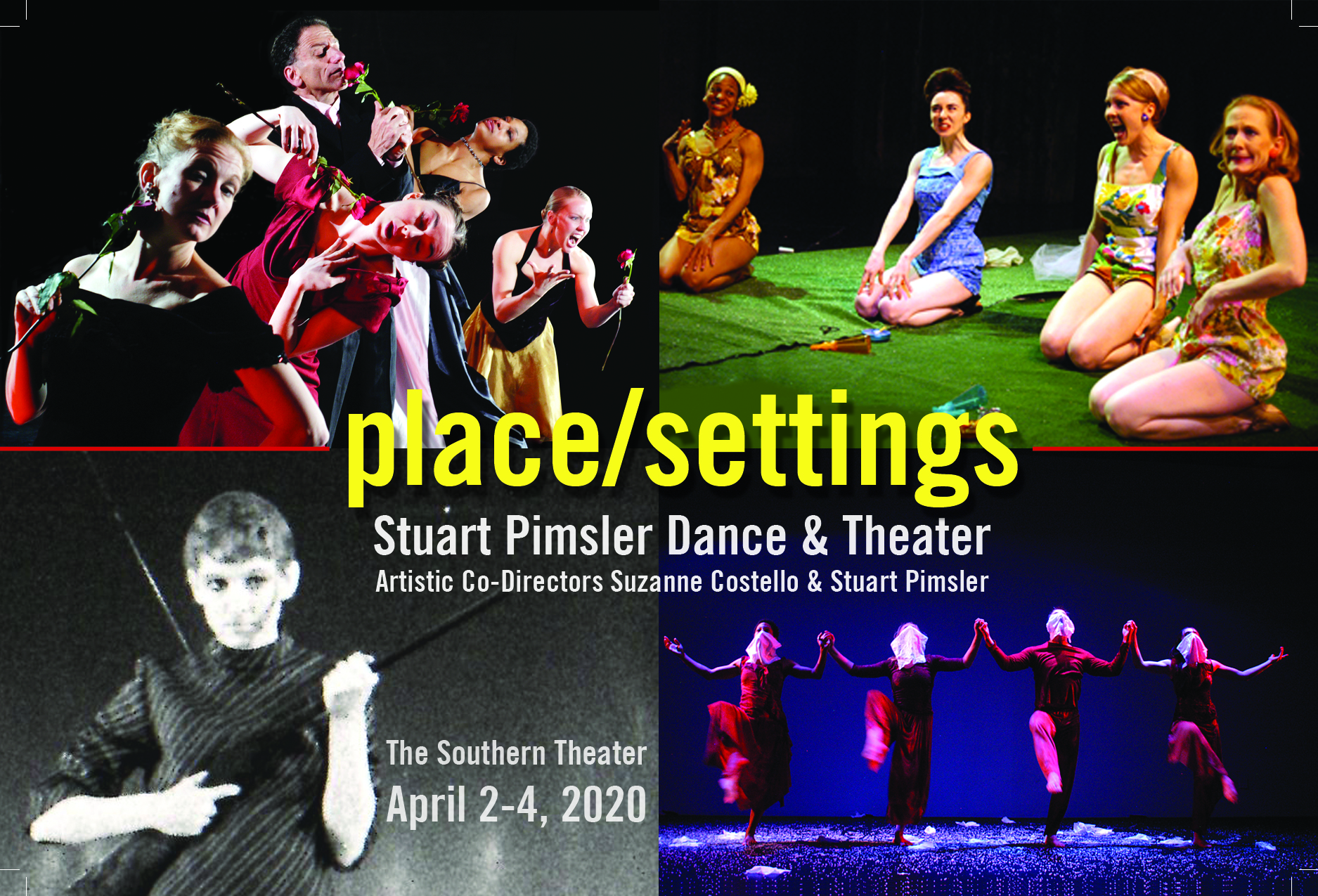 SPDT: Artistic Co-Directors Suzanne Costello and Stuart Pimsler
POSTPONED: place/settings
*****place/setting by Stuart Pimsler Dance Theater schedule for April 2-4 has been POSTPONED due to restrictions given by the Governor of Minnesota to aid in slowing down the community transmission of COVID-19.
We are working with Stuart Pimsler Dance Theater to reschedule and you will be emailed with the new dates as soon as they become available. We will transfer your ticket to one of the new dates. If you are unable to attend the newly scheduled date, we are asking you to donate your ticket to the theater versus receiving a refund, to which we will be split the ticket sale 50/50 with the artists and performers. Cancellations and ticket refunds for artists and theaters are very financially difficult to absorb. Under normal circumstances, our tickets are non-refundable and non-transferrable. These are not normal circumstances. Further details will be provided to you through email when the new dates are scheduled.
Thank you for your patience as we work through the high volume of schedule changes and postponements.*****
----
place/settings will highlight Stuart Pimsler Dance & Theater's critically-acclaimed repertory from the past 40 years. Inspired by SPDT's tradition of creating work situated in real worlds, place/settings will reimagine past works including House/Home, Swimming to Cecile, Total Surrender, The Marys and others. These signature works showcase SPDT's singular blend of emotionally-packed physicality with intellectual wit.
Performances:
Thursday, April 2 at 7:30p
Friday, April 3 at 7:30p
Saturday, April 4 at 7:30p
This activity is made possible by the voters of Minnesota through a grant from the Minnesota State Arts Board, thanks to a legislative appropriation from the arts and cultural heritage fund.
Performances:
Tickets for this show are not yet available
| Date and Time | |
| --- | --- |
| Thu, Apr 2, 2020 7:30 PM | |
| Fri, Apr 3, 2020 7:30 PM | |
| Sat, Apr 4, 2020 7:30 PM | |