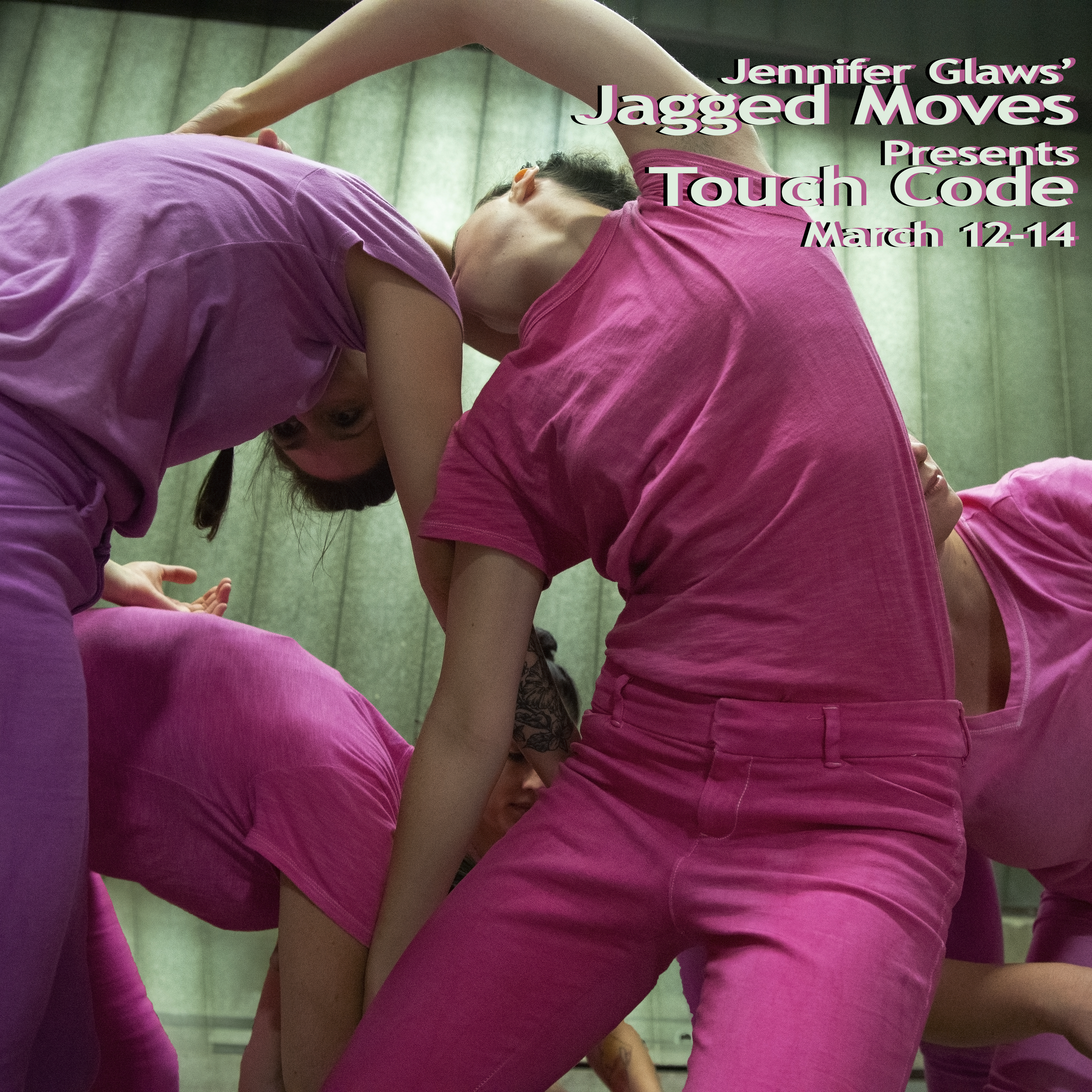 Jennifer Glaws' Jagged Moves
Touch Code
Jennifer Glaws brings her viscerally honest choreographic voice and rich investigations in ENERGY and SPACE to the Southern Theater's stage for a one-of-a-kind performance by Jagged Moves. The full evening, all female sextet, explores the central themes of boundaries and reclamation as flutist, Julie Johnson, performs a live, original score of her experimental and contemplative music. The dancers traverse the soundscape and mysterious, sculptural environment investigating the spaces between "us" and the relentless proclamation of the female voice. Crafted collaboratively between Glaws and the performers, the choreography amplifies the energy, chemistry, and responsiveness to the interruption of personal space by exhibiting a raw and exposed view to the tensions, control, power, or lack of power in proximity.
Featuring performing artists: Emilia Bruno, Emma Marlar, Gemma Rose Isaacson, Julie Johnson, Marisol Nicole Herling, Sharon Picasso, and Tori Casagranda.
Sculpture and Set Design: Jess Kiel-Wornson
Sound Direction and Design: Dan Dukich
Performances:
Thursday, March 12 @ 7:30 PM
Friday, March 13 @ 7:30 PM
Saturday, March 14 @ 2 PM —Pay What You Can
Saturday, March 14 @ 7:30 PM
Run Time: Approximately 60 minutes with no intermission
Please join the performers and crew for a closing reception, after the 7:30 p.m. performance, on Saturday, March 14th.
Find Out More: