Twin Cities Horror Festival VIII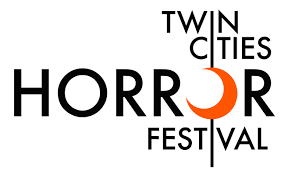 TCHF
Twin Cities Horror Festival VIII
Eleven days of horror featuring theater, dance, music and film at ALL at The Southern from October 24-November 3, 2019.
An artist-centric organization, TCHF strives to maximize both audience entertainment and payout to artists. Last year, TCHF issued more that 2,300 tickets during its 11 day run, and paid 85% of total ticket sales to participating artists.

Four Humors Theater launched the festival in 2012 as a juried, horror- themed, live-performance arts festival spanning the two weekends surrounding Halloween. In 2014, several artists and producers -- many of whom were involved with the first two seasons -- formalized their commitment to continuing TCHF by forming United Festival Group, LLC, which now oversees the festival's operation. The company's owners include Matt Allex, Jason Ballweber, Debra Berger, Mike Fotis, Katie Hartman, Ryan Lear, Chip Limeburner, Jenn Newman, Tyler Olsen, Dan Peltzman, Erin Sheppard, and Matt Spring.

In 2015, United Festival Group, LLC signed an agreement with the Southern Theater to present the Twin Cities Horror Festival at the historic (and purportedly haunted) venue through the fall of 2017.
Purchase Tickets