Ty Stone's Tribute to James Brown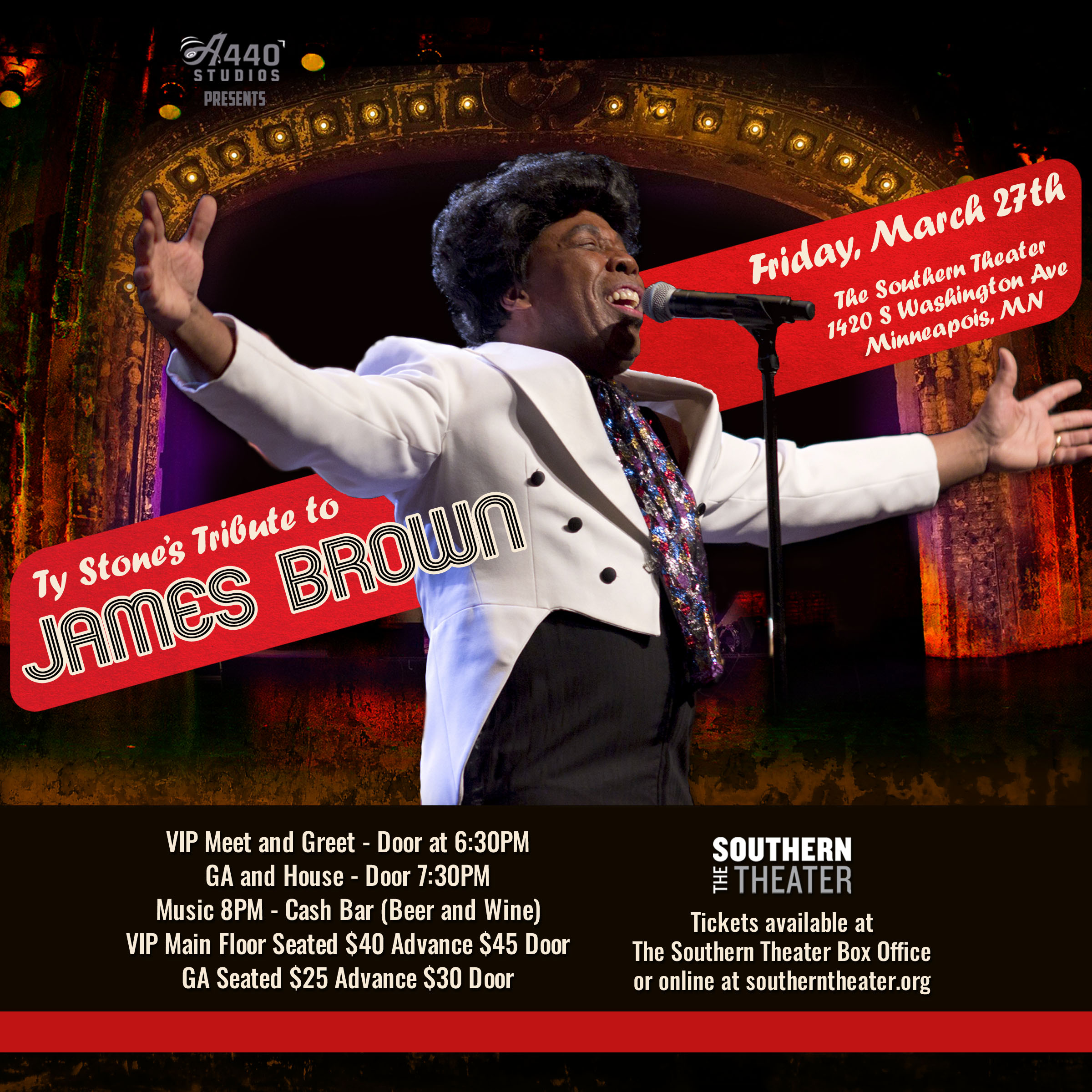 A440 Studios
Ty Stone's Tribute to James Brown
The Soul of James Brown is found in this authentic tribute to The Godfather of Soul by Ty Stone! He honors this amazing entertainer in a spectacular production as dazzling and elaborate as James' own performances. His shouting vocals, feverish dancing, wardrobe, and unique rhythmic style are perfectly duplicated in this show, from a great band to go-go girls in the premium show. We can also provide the show with a digitally recorded track.
Ty remembers how Mr. Brown did it. Ty has become one the most profound soul-singers of this era. Ty Stone and Just Soul takes an audience back to a time when concerts where called "STAGE SHOWS." At that time you not only had to sing and dance but you had to entertain. Ty's show busts loose with an amazing variety of rhythm n' soul material, along with his own songs featuring that "Old School Soul Sound."
If you want spark and fire this hot, you have to go to the source… at a Ty Stone concert, you not only hear great soul music, you will experience and feel it.
Take the time to witness one of the greatest shows of this era- Ty Stone and Just Soul…the Soul Of James Brown!
So "Get on The Good Foot!," "Feel Good," and "Get a Brand New Bag" with this amazing show!
VIP Meet and Greet - door 6:30
GA and House Doors at 7:30
Music at 8:00

VIP Main Floor Seated $40 Advance $45 Door
GA Seated $25 Advance $30 Door
The Southern Theater is wheelchair accessible. All ticket purchases are final and non-refundable, no returns or exchanges.
Performances:
| Date and Time | |
| --- | --- |
| Fri, Mar 27, 2020 8:00 PM - Ty Stone's Tribute to James Brown | |