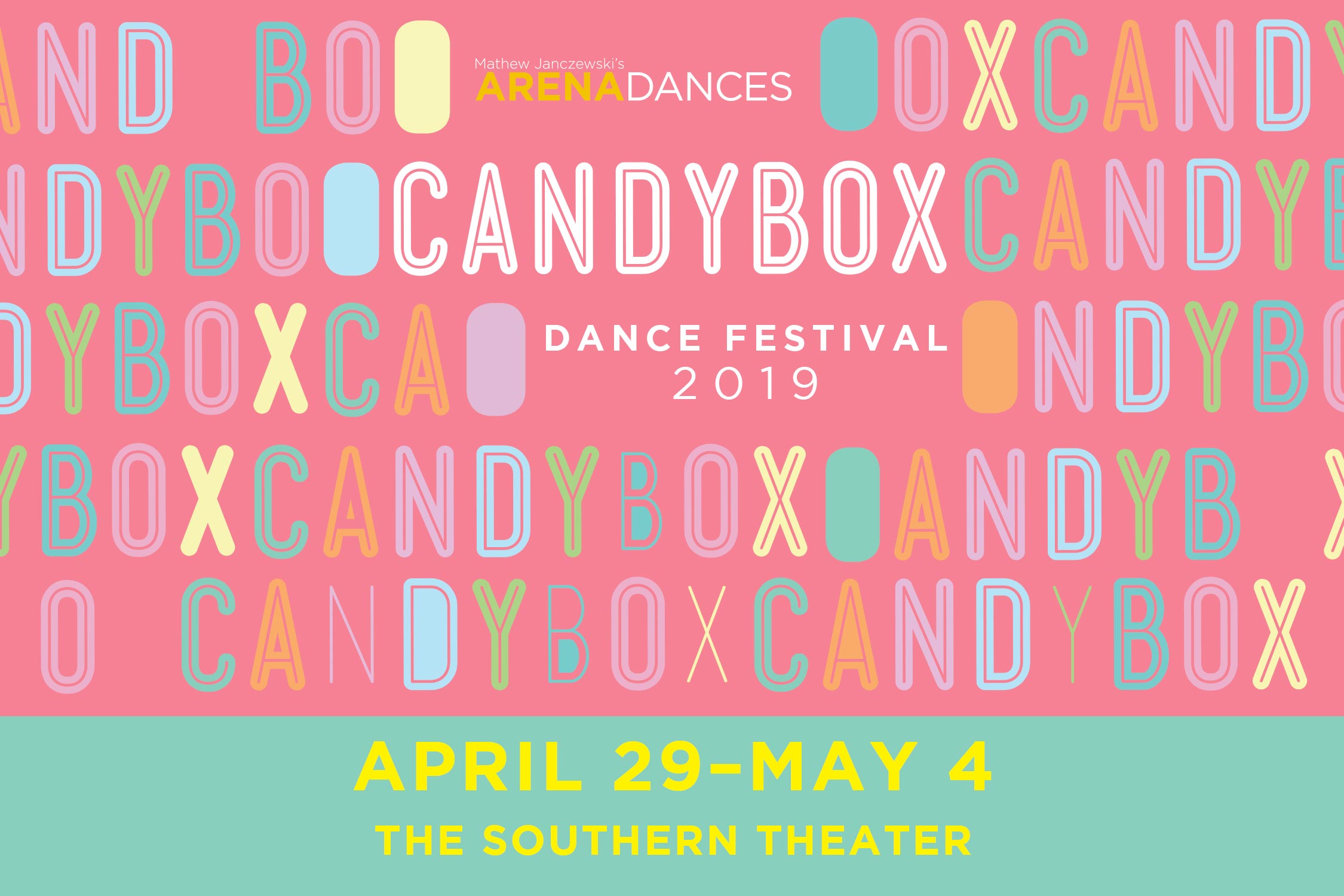 Mathew Janczewski's ARENA DANCES
Candy Box Dance Festival
Candy Box, presented by Mathew Janczewski's ARENA DANCES is an annual, eclectic gathering of performances, workshops and public showings. This year's festival features a range in levels of experiences, aesthetics and choreographic voices to offer a diverse array of treats!
FEATURED ARTISTS April Sellers Dance Collective, Chris Schlichting, and Darrius Strong's STRONGmovement
WORKS IN PROGRESS Showings by Non Edwards, Brenna Mosser, Blake Nellis, Taja Will and ARENA DANCES
"With ARENA's 20 year history, I feel it is my duty to commit myself to developing and sharing the immense talent of the Twin Cities dance community. Making dance is a great labor of love. Sharing the work of other artists with ARENA audiences, extends the support of the dance community to the next generation of talented dance makers and connects us all."
Thursday, May 2 – 7:30pm PAY AS ABLE
Friday, May 3 – 7:30pm
Saturday, May 4 – 2:00pm PAY AS ABLE & ASL INTERPRETED
Saturday, May 4 – 7:30pm
$20 General Admission
$12 Students and Seniors (with ID)
Run Time: 90 minutes
---
HAPPY HOUR ARTISTS 5:30 – 6:30pm
(Works-in-progress showings)
Suggested Donation upon entry – All donations go to artist(s).
Monday, April 29 – Brenna Mosser Dance Works
Tuesday, April 30 – Blake Nellis
Wednesday, May 1– Non Edwards
Thursday, May 2 – ARENA DANCES
Friday, May 3 – Taja Will
WORKSHOP ARTISTS 9:30 – 11:30am
Sliding Scale $5-$15
Cash, check or card at the door!
Monday, April 29 – STRONGmovement
Tuesday, April 30 – Brenna Mosser Dance Works
Wednesday, May 1 – Chris Schlichting
Thursday, May 2 – Taja Will
Friday, May 3 – April Sellers Dance Collective