Celebrating the Artistic Voices of Minnesota's Elayna Waxse and Alexander Hille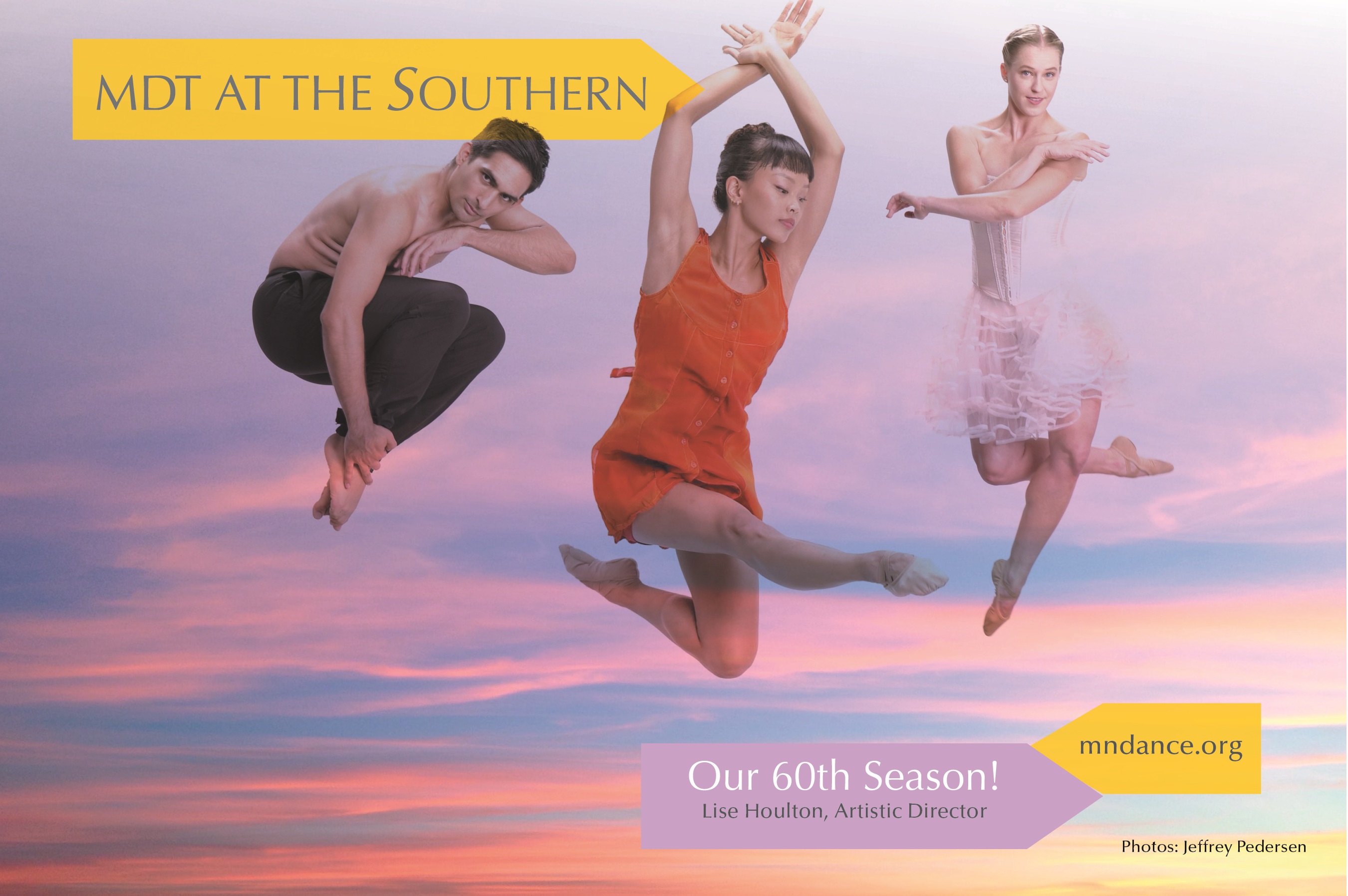 Minnesota Dance Theatre
Celebrating the Artistic Voices of Minnesota's Elayna Waxse and Alexander Hille
Minnesota Dance Theatre returns to the Southern Theater
Join us for our 60th season and our return to the beautiful Southern Theater celebrating the Minnesota Voices of Elayna Waxse and Alexander Hille.

The Four Seasons
Elayna Waxse/Astor Piazzolla
Lush and atmospheric with elegantly matched movement to music, first performed with VocalEssence 2021.
Polaris
Elayna Waxse/Caroline Shaw
Poignant and timely, a poetic reflection on human possibility with an all female cast.
Divided We Fall
Alexander Hille/Julien Tarride, Winston Tong "A Manner Of Speaking" performed by Martin Gore
Physically investigative and daring, this work is about not accepting ones circumstance, and remembering the battle is not one that must be confronted alone.
Show Length: Performance runs 90 minutes with a 15 minute intermission.
Tickets: $35 advance ticket
The best way to interact with this performance is to purchase a ticket in advance and get to the theater at least 30 minutes before the start of the performance. There will be a limited number of rush tickets 30 minutes prior to the event at $20. A ticket is not guaranteed for rush tickets sales and on a first come, first serve basis.
Performances:
Date and Time
Thu, Oct 13, 2022 7:30 PM - General Admission
Doors 6:30p/Show 7:30p
Fri, Oct 14, 2022 7:30 PM - General Admission
Doors 6:30p/Show 7:30p
Sat, Oct 15, 2022 7:30 PM - General Admission
Doors 6:30p/Show 7:30p