Converging Consciousness: A Plant & Human Co-Creation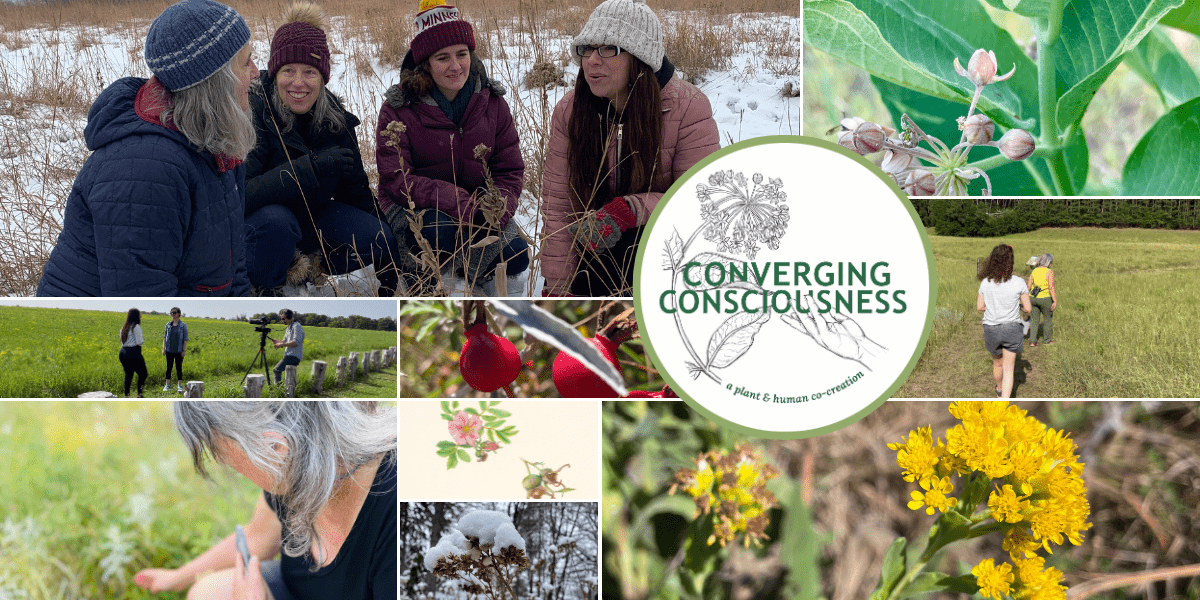 Catherine Dalton
Converging Consciousness: A Plant & Human Co-Creation
Performance Date: Oct. 14, 7:30PM (lobby open 6:30PM, house open 7:00PM)

Performance Length: 90 minutes with post-event reception
Converging Consciousness: A Plant & Human Co-Creation is a multi-media event created by composer and producer, Catherine Dalton, and her collaborators, Dakota Anishinaabe author and poet, Tara Perron Tanaǧidaŋ To Wiŋ, soprano, Regina (Gigi) Stroncek, and visual artist, Dana Boyle in co-creation with plant relatives. The collaborators have spent the last year and a half visiting five carefully selected plant relatives in all four seasons.
By transcribing what they've heard from listening into improvisational musical notation, creating botanical paintings, singing, and storytelling, they've woven together a singular experience. Film from the Fix Agency, who accompanied the collaborators during their visits - capturing the plants, the interactions between plants and humans, and the plant's environment - will also serve to transport us into this world.
To learn more and support this collaboration, visit https://catherinedalton.net/converging-consciousness/.
Following the event, please stay for a reception that will feature food by Brian Yazzie aka Yazzie The Chef, Founder/Owner of Intertribal Foodways.
Performances:
Date and Time
Sat, Oct 14, 2023 7:30 PM - Converging Consciousness: A Plant & Human Co-Creation
Doors 6:30PM | Show 7:30PM