Honey, I'm Home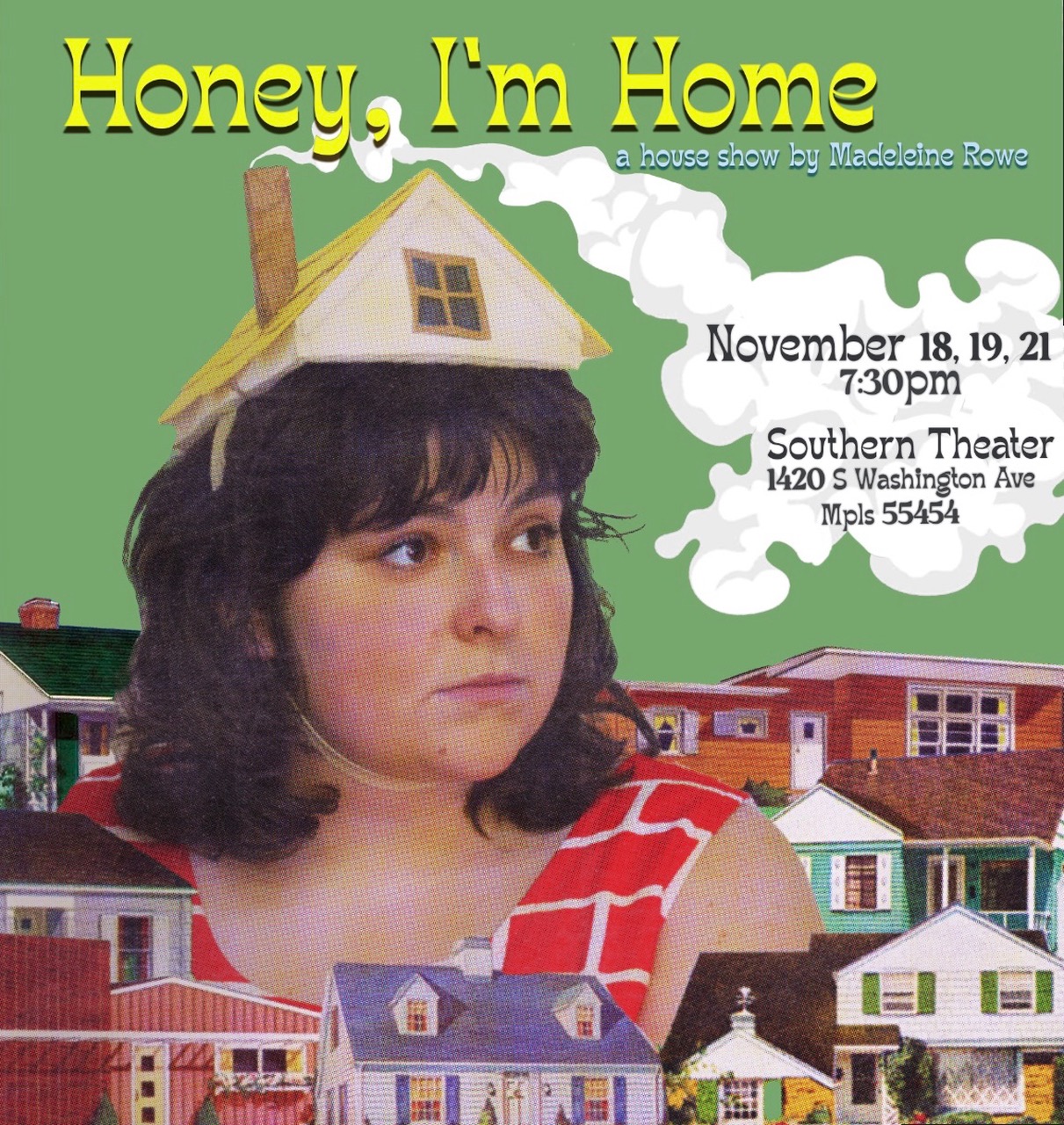 Madeleine Rowe
Honey, I'm Home
Performance Schedule
Friday, Nov. 18 at 7:30PM
Saturday, Nov. 19 at 7:30PM
Monday, Nov. 21 at 7:30PM
Doors will open half an hour before the performance. Tickets are sold on a sliding scale from $10-$35 and are general admission only. "Honey, I'm Home" runs at one hour with no intermission.
About the Show
This one of a kind potential dream home is located in picturesque suburbia. It has it all -- functioning kitchen, yard, attic, half bathrooms, endless basement, mudroom, second mudroom, dodgy plumbing, ghosts, and some secrets hidden under the floorboards.
Come join us for the open house! Put in a bid and let's make this house a home.
"Honey, I'm Home" is a quasi-clown piece with audience participation. This show is for ages 17 and up.
Made in collaboration with Emma Gustafson, Kevin Fanshaw and Sophina Saggau.
Performances:
Date and Time
Fri, Nov 18, 2022 7:30 PM - Honey, I'm Home
$10-$35 Sliding Scale, GA
Sat, Nov 19, 2022 7:30 PM - Honey, I'm Home
$10-$35 Sliding Scale, GA
Mon, Nov 21, 2022 7:30 PM - Honey, I'm Home
$10-$35 Sliding Scale, GA