How To Avoid Burnout in 73 Minutes (a minimally invasive musical procedure)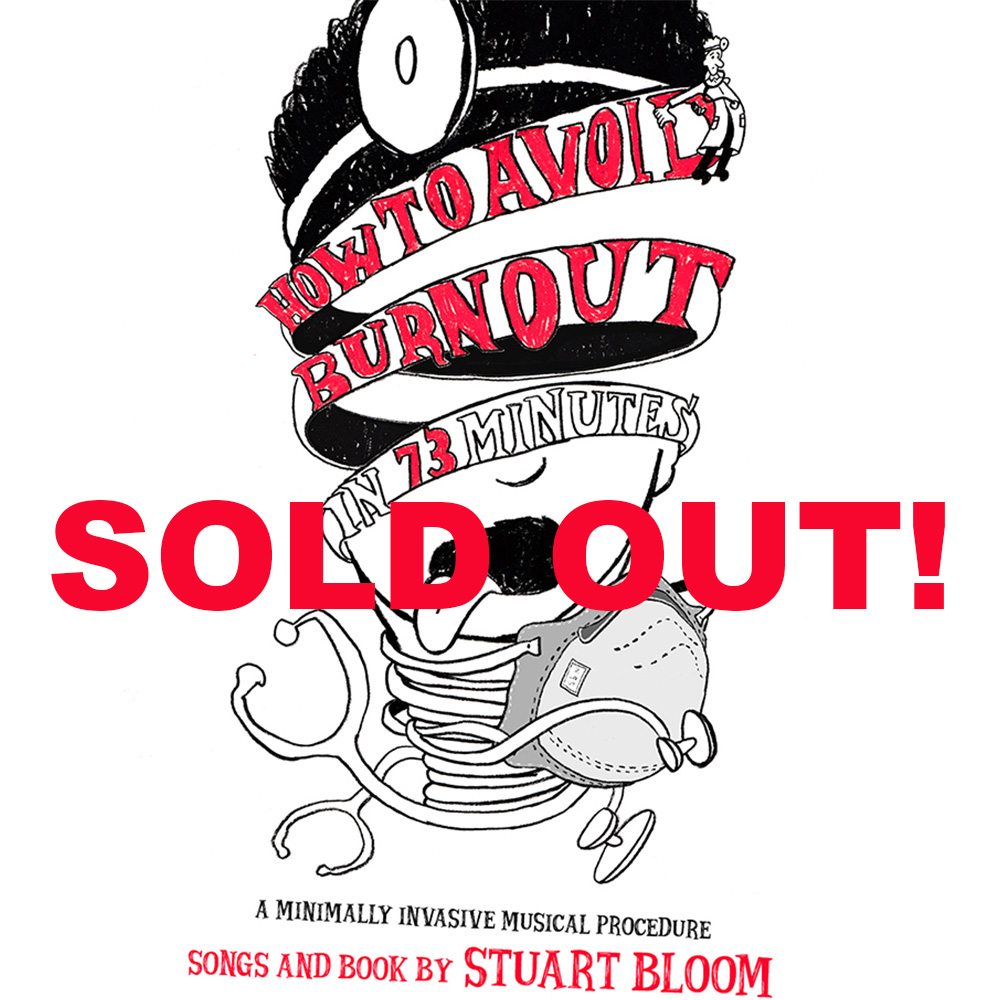 Stuart Bloom
How To Avoid Burnout in 73 Minutes (a minimally invasive musical procedure)
Performance Dates: April 19-23 at 7:00pm
Performance Length: 73 minutes with no intermission
Stuart Bloom is a popular cancer doctor having a dark night of the soul. His patients are sick, many of them dying, the insurance companies are breathing down his neck and his administrators just sent him a reprimand for using the F word in his dictations. Has he succumbed to burnout? Is his career finished? In this performance, he'll find the answers as he goes through a burnout survey with the help of his inner voice and a journal full of songs.
Masks are encouraged, but not required.
ALL PERFORMANCES ARE SOLD OUT AND AT CAPACITY.
Performances:
Date and Time
Wed, Apr 19, 2023 7:00 PM - How To Avoid Burnout in 73 Minutes
General Admission | Doors at 6:00PM
Thu, Apr 20, 2023 7:00 PM - How To Avoid Burnout in 73 Minutes
General Admission | Doors at 6:00PM
Fri, Apr 21, 2023 7:00 PM - How To Avoid Burnout in 73 Minutes
General Admission | Doors at 6:00PM
Sat, Apr 22, 2023 7:00 PM - How To Avoid Burnout in 73 Minutes
General Admission | Doors at 6:00PM
Sun, Apr 23, 2023 7:00 PM - How To Avoid Burnout in 73 Minutes
General Admission | Doors at 6:00PM