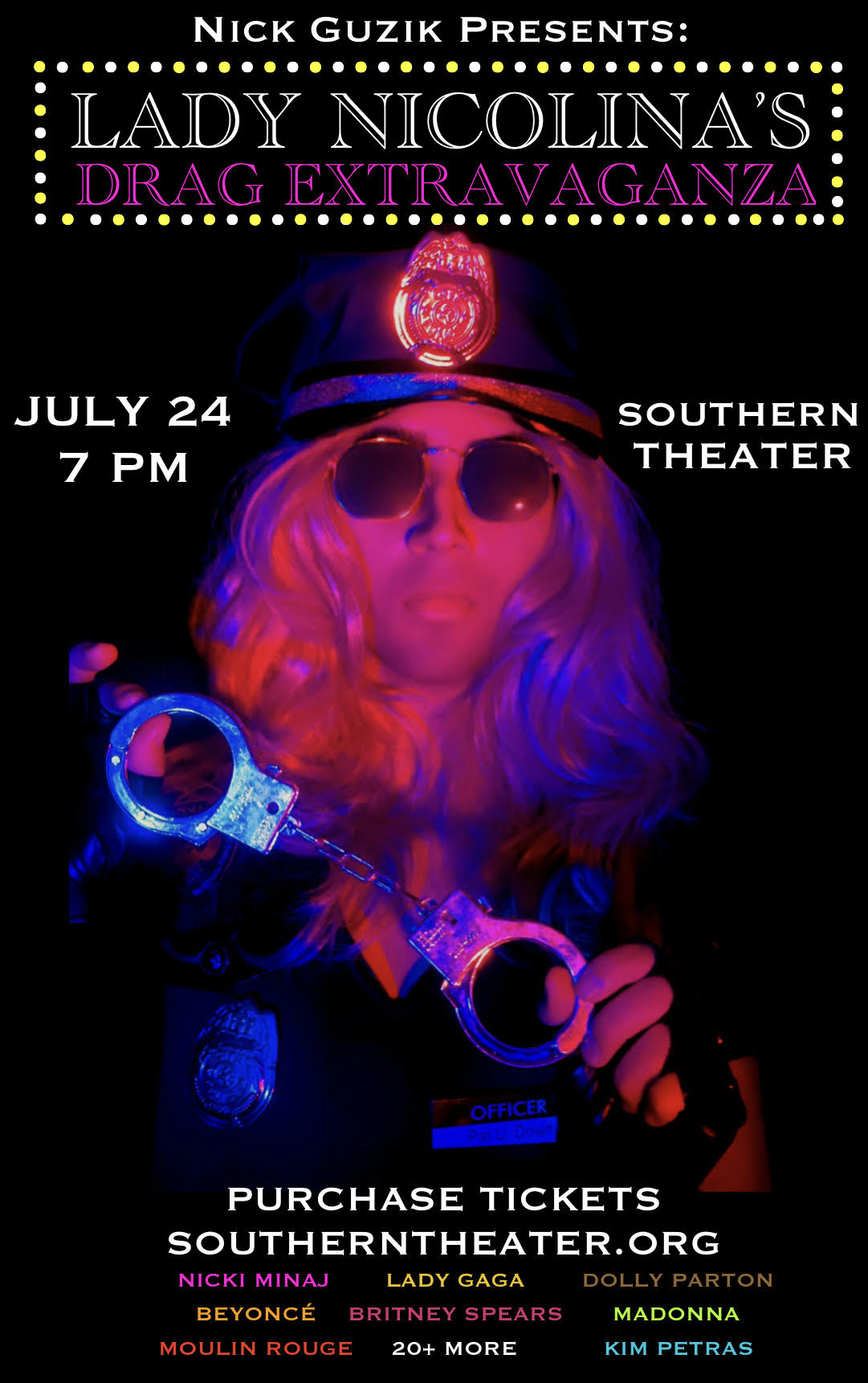 Nick Guzik Presents:
Lady Nicolina's Drag Show Extravaganza
Nick Guzik is Lady Nicolina! This will be his 4th large-scale show, with his first show being when he was 14 years old in 2018, while being in an award winning musical at the same time. Most recently, Nick won a drag show competition at Loyola University in Chicago.
This one man/woman spectacle includes a vast array of music, choreography, singing, visual effects, set design, and fabulous costuming while also incorporating songs dating back from the 60s up into today's hits. Music will range from Lady Gaga, Britney Spears, Dolly Parton, Nicki Minaj, Etta James, Ariana Grande, Beyonce, Katy Perry, Madonna, Carrie Underwood, Tina Turner, and many more bouncing off each other to tell a dramatic story of two lovers, or multiple. Additionally, after seeing Moulin Rouge the Musical 4 times in 4 weeks, the show is heavily inspired to create an unforgettable experience.
Ages 16+ Recommended (some minor language, sexual content, and violence portrayed)
Doors open @ 6:30pm, Show @ 7:00pm
Run Time: 2 hours, 45 min (15 min intermission)
Tickets: $40 in advance, $45 at the door