Minneapolis miniFEST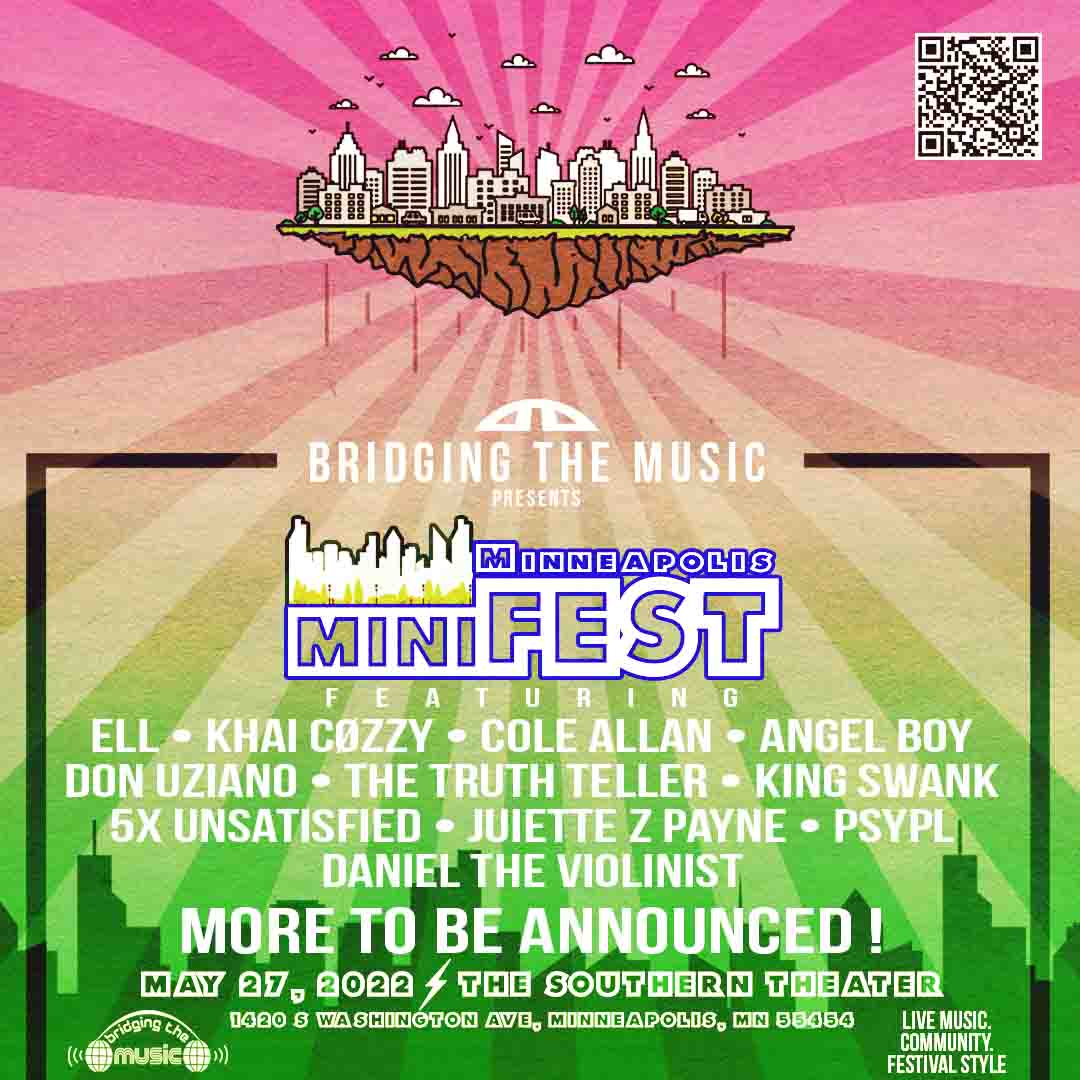 Bridging the Music
Minneapolis miniFEST
Bridging The Music Presents: Minneapolis miniFEST
Bridging The Music is headed to Minneapolis for an evening of music, art & community in a festival-style atmosphere!
Come support top-notch local and touring acts, visual artists and more.
#MusicIsCommunity
Date: Friday, May 27th, 2022
Time: 6:45 pm Doors 7:00pm music Edited: start time is now 7pm instead of 6pm
Location: The Southern Theater
1420 S Washington Ave, Minneapolis, MN 55454
Online Ticket Cost: $20.00 +$2.99 Processing Fee + $1.84 Sales Tax = $24.83 Total
Tickets will be $30.24 at the door the night of the show + $5 charge for anyone under 21.
Covid Protocols:
Proof of vaccination is required, or a negative Covid test within 72 hours of show time. Masks will be optional, but are encouraged.
Follow us on Instagram @bridgingthemusic
Interested in Performing or Creating/Selling Art/Vending? Contact us here through Facebook OR booking.bridgingthemusic@gmail.com
Purchase Tickets