One Story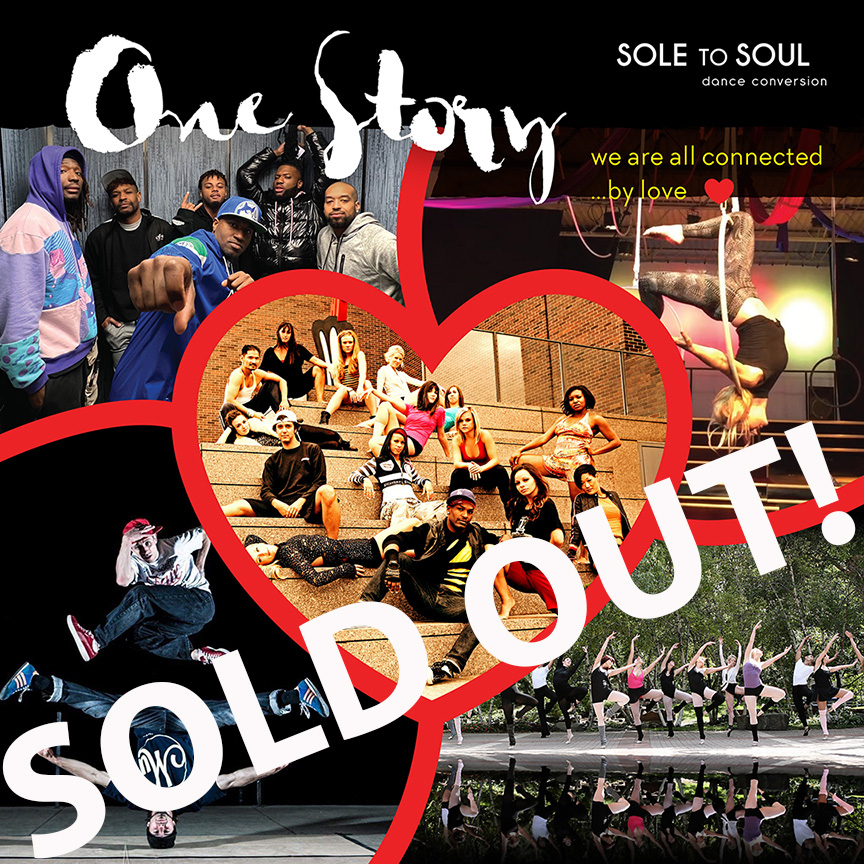 Sole to Soul Dance Conversion
One Story
Performance Dates: Friday, May 5 and Saturday, May 6 at 7:00pm.
Performance Length: Approximately 90 minutes with a brief intermission.
Sole to Soul Dance Conversion proudly presents One Story, a fierce dance collaboration of jazz, contemporary, hip-hop, breaking, aerial and more, that captures the pain and joy… of love. As a multifaceted performance company, our artists aim to draw in the audience, breathe life into the story, and just plain entertain. Although this may be just One Story, we are all connected, somehow, someway… by love!
Performances:
Tickets for this show are not yet available
Date and Time
Fri, May 5, 2023 7:00 PM - One Story
General Admission | Doors at 6:00PM
Sat, May 6, 2023 7:00 PM - One Story
General Admission | Doors at 6:00PM