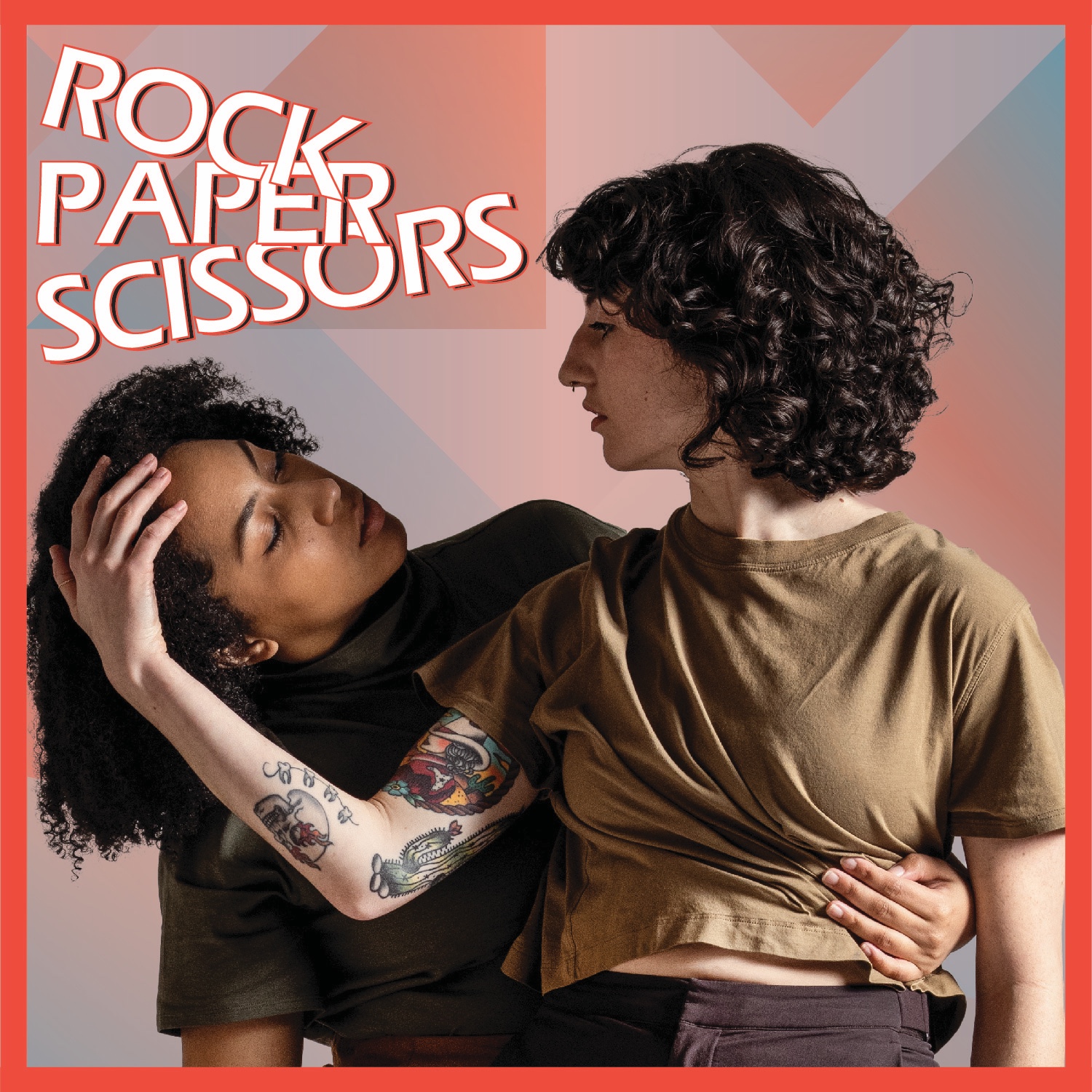 Alexandra Bodnarchuk
Rock, Paper, Scissors
The Southern Theater is proud to present Alexandra Bodnarchuk's Rock, Paper, Scissors as a part of our 2022-2023 Performance Partnership Program!
Performance Dates: March 17, 18 at 7:30pm, March 19 at 2:00pm. House opens 30 minutes before performance time.
Performance Length: Approximately 90 minutes. There will be a brief pause between performance and post-show discussion.
Description
Alexandra Bodnarchuk presents Rock, Paper, Scissors (RPS), an evening length contemporary dance duet. RPS explores the generational passing down of rules and customs of our bodies. What traditions do we choose to pass down? Which rules will we break?

Situated on a set comprised of a floor and two opposing walls, Bodnarchuk uses text, play, and contemporary phrase work to draw inspiration from her heritage and create a surreal playground of problem solving.

This work has been supported in part by the Ann & Weston Hicks Choreography Fellowship at Jacob's Pillow under the direction of Dianne McIntyre and Risa Steinberg, and mentorship of Andrea Miller and Abby Zbikowski.
Guest Speakers:
Each performance will be followed by a discussion with Alexandra and a guest speaker.
March 17 - Maria Silvestri, President of the John & Helen Timo Foundation
March 18 - Leila Awadallah, choreographer & founder of the Body Watani dance project
March 19 - Emily Gastineau, choreographer & co-artistic director of Red Eye Theater



The Team

Nieya Amezquita, Dancer
Alexandra Bodnarchuk, Choreographer & Artistic, Executive, Development Director
Kaitlyn Hawkins, Understudy
Marcela Michelle, Dramaturg/Vocal Coach/Actor
Sarah McCullough, Dancer
Nyarayi Mushati, Seamstress
Brandon Anderson Musser, Artistic & Development Associate, Sound Designer
Karin Olson, Lighting Designer
Artist Bio

Alexandra Bodnarchuk is a Carpatho-Rusyn American choreographer based in Minneapolis, MN who makes works for the stage and screen. She is a 2022 & 2020 Jerome Hill Artist FellowFinalist and a 2021 Ann & Weston Hicks Choreography Fellow at Jacob's Pillow. She is studied in Western European, Eastern European, and Ghanian dance traditions, and has performed in works by Staycee Pearl, Carl Flink, Berit Ahlgren, Helen Hatch, and Paulina Olowska. Recent credits include: dance film Heritage Sites which received six laurels, капустянка : CABBAGE EATER a commission for Alternative Motion Project, and evening length Rock, Paper, Scissors presented by The Southern Theater. Learn more at: http://alexandrabodnarchuk.org/.