The Garden: The Only Way Out of Hell is Through It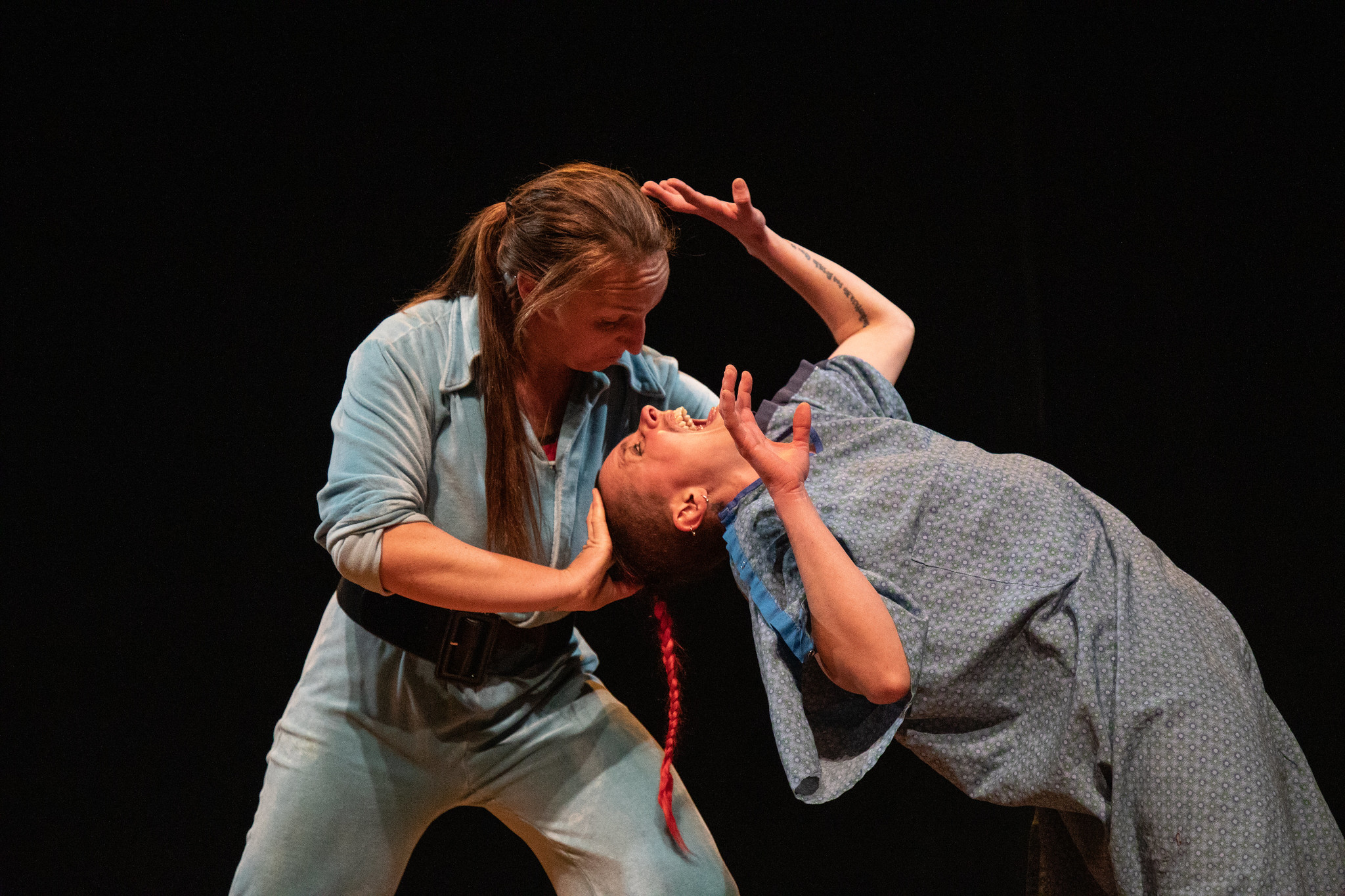 Open Flame Theatre
The Garden: The Only Way Out of Hell is Through It
Performance Dates: May 19-21, May 26-28. All performances at 7:30PM. (Post-show discussions will occur on Saturday, May 20 and Saturday, May 27th)
Performance Length: Approximately 80 minutes
The Garden is a psychological, operatic thriller which follows Hayden Loralai (played by Walken Schweigert), a young trans man put into conversion therapy against his will. In his desperation to escape conversion therapy, he opens a portal into hell where he hopes to find sanctuary with The Devil (played by Katie Burgess) from the horrors of the clinic. Instead he finds himself thrust into the midst of a spiritual and existential battle where he must learn to reclaim what he has been taught to fear if he is going to survive at all...
Please Note: Masks will be required to attend this performance.
Content Warning: Conversion therapy, live BDSM, sexual content, forced medication.
Performances:
Date and Time
Fri, May 19, 2023 7:30 PM - Open Flame Theatre
Doors 6:30PM | Show 7:30PM
Sat, May 20, 2023 7:30 PM - Open Flame Theatre
Doors 6:30PM | Show 7:30PM
Sun, May 21, 2023 7:30 PM - Open Flame Theatre
Doors 6:30PM | Show 7:30PM
Fri, May 26, 2023 7:30 PM - Open Flame Theatre
Doors 6:30PM | Show 7:30PM
Sat, May 27, 2023 7:30 PM - Open Flame Theatre
Doors 6:30PM | Show 7:30PM
Sun, May 28, 2023 7:30 PM - Open Flame Theatre
Doors 6:30PM | Show 7:30PM